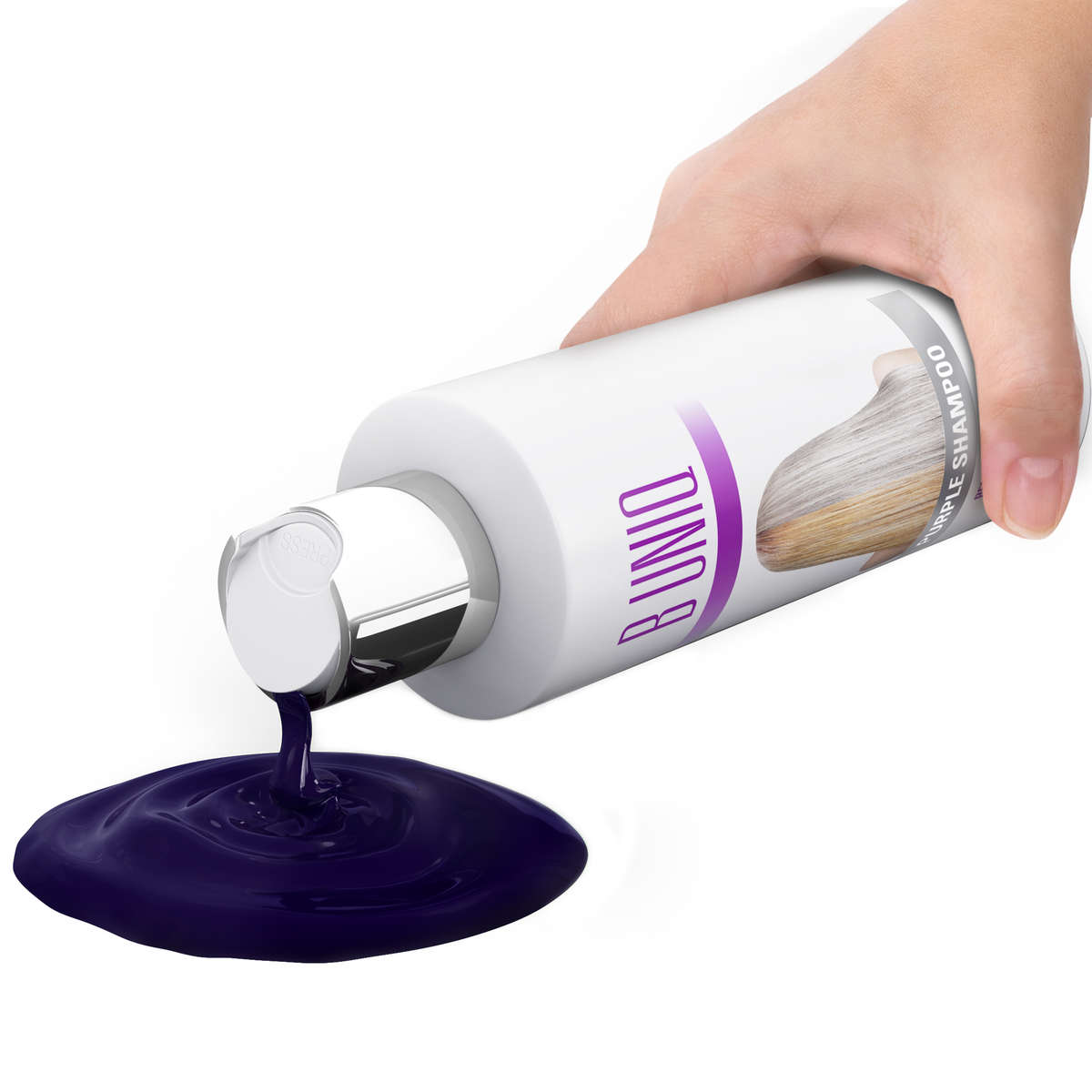 Instructions
Ensure hair is clean & free from product. Use gloves and apply directly to wet hair, massage well.
On first use, use sparingly and leave for a maximum of 2-3 minutes.
Approx 1-5 minutes will remove brassy/ yellow hues.
Build up time shampoo is left on the hair with each wash to a maximum of 10-15 minutes for silver to ash-grey hair.
Important All hair is different, always carry out a test on the underside of your hair before committing to longer leave-in times. Rinse thoroughly and follow with a moisturising conditioner.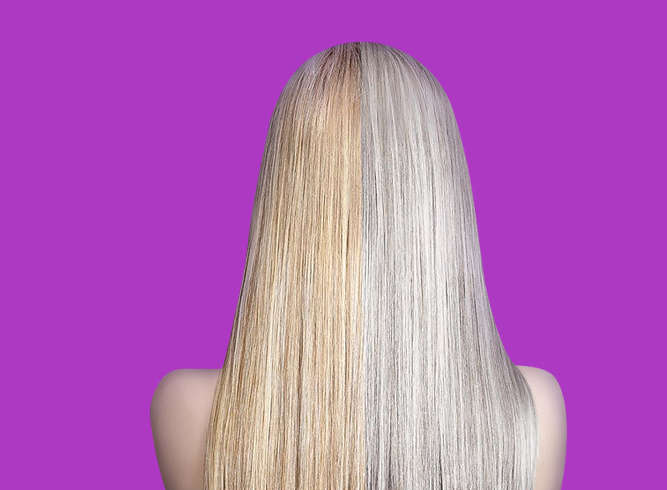 How Does It Work?
B Uniq Silver Shampoo deposits violet pigments on to the hair to cancel out yellow tones. As purple and yellow are opposing colours on the colour wheel, hair appears lighter and brighter. The violet pigment sits on the surface of the hair and washes out within 6-8 washes.

With regular use, purple shampoo can help you achieve anything from muting brassy tones for a warm honey blonde to a cool white platinum, depending on hair shade and how long it's left on the hair.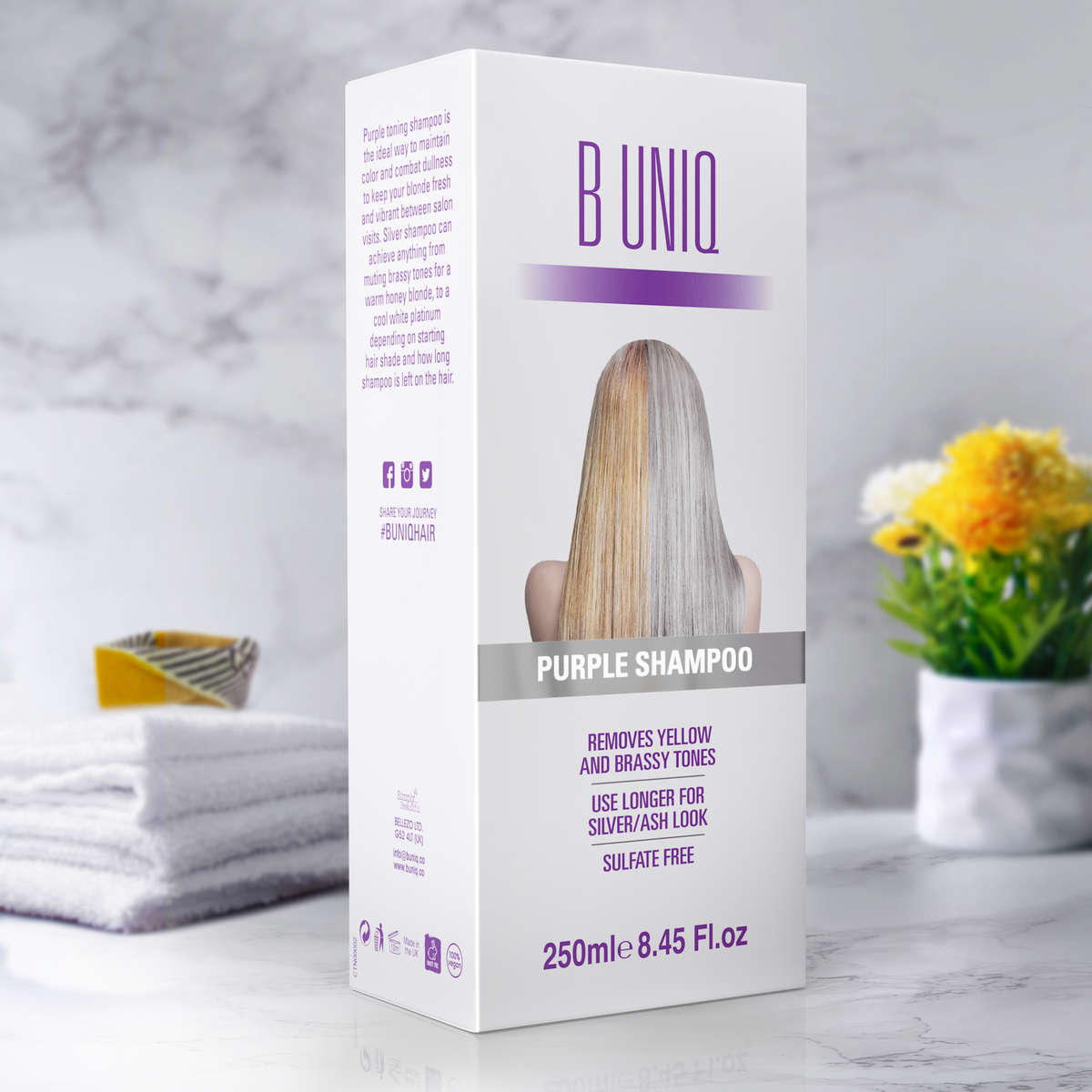 Hints & Tips!
1. If you over-do it and your hair is too violet, don't panic! Use a clarifying shampoo to remove the purple tinge from your hair.

2. Wait at least two weeks after having hair bleached, permed or coloured before using a purple shampoo and leave on for only 1-3 minutes. As colour treatments can make hair more porous, the result may be an uneven, patchy look if used soon after dyeing.
Follow us on instagram
@buniqhair
Customer Reviews
11/03/2019
Rosio G.
United States
Low
The bottle is small and it only has a little shampoo
10/08/2019
Kim C.
Canada
Really makes a difference!
I have been trying to get my hair coloured an ashy grey color, but each time my hair stylist try, it fades out within a week. With this shampoo and mask, I use it once or twice per week and my hair is a lovely ash blonde with greyish streaks (where my highlights are) it's amazing! The only downside is I would like to be able to purchase it locally rather than ordering it online.
Purple Shampoo
Brassiness is effectively removed. White hair is really pure.
My savior!
This conditions my blonde hair and removes the brassy tones. This is a dream and I can't be without it!
Works nicely
I used this to brighten my grey hair and it worked great! Thank you guys!